Greetings in the wonderful name of our majestic King and Redeemer, Christ Jesus. It's with great pleasure we take this time to thank you for visiting our website here at Word Alive Church. Our ministry is one of IMPACT. We seek to provide an atmosphere of Spirit-Filled worship and teaching that causes Spiritual Cultivation, Caring and Creative Great Commission experiences. We believe that God has a wonderful plan for your life!  We are positioned to be His instruments as He unveils the plan and purpose for your life. I encourage you to continue to explore our website so that you may gain insight into this dynamic ministry in Southeast Columbia, South Carolina. If you reside in the area, we would love for you to join us for an anointed worship and word experience. If you are visiting the area or surrounding areas, please come by and join us in our Sunday morning worship service at 10:00am or our Wednesday evening worship service at 6:30pm.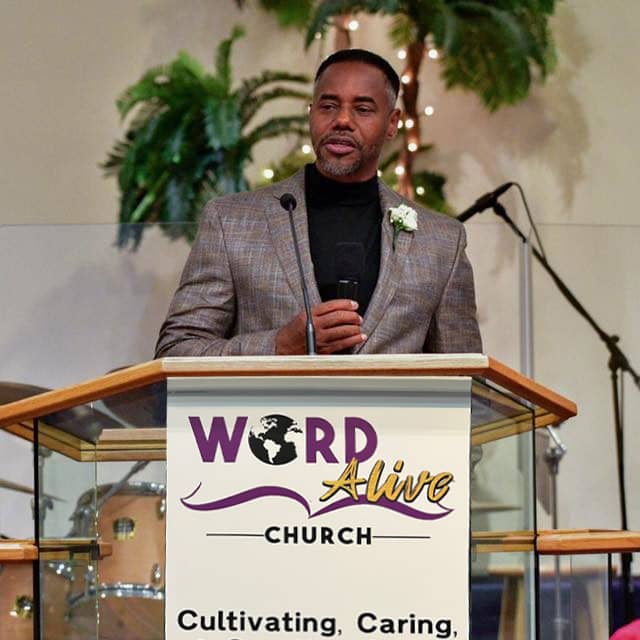 Norman E. Curlee, a native of Brooklyn, New York, is Senior Pastor and founder of Word Alive Church, a non-denominational church located in Southeast Columbia in South Carolina. He spent the majority of his early childhood rearing in Winnsboro, South Carolina, where he received his early education through the Fairfield Public School System. 
Pastor Curlee served in the United States Navy. He received his Masters of Divinity with a concentration in Spiritual Formation and Pastoral Counseling from Columbia International University, Columbia, South Carolina. He received Theological Training by earning a Doctorate in Ministry with a concentration in Christian Leadership from Gordon Conwell Theological Seminary in Hampton, Massachusetts. Pastor Curlee also studied at Voorhees College and Midlands Technical College majoring in Business Management. He is also the recipient of many awards, accommodations and certificates throughout his naval, college and civilian career. 
God has richly blessed and anointed Pastor Curlee in areas of teaching, preaching, exhortation and leadership. His passion is to see believers live a life of victory and purpose in carrying out God's agenda in the earth. He has impacted individuals, organizations, communities, cities and nations with the message of the Kingdom of God.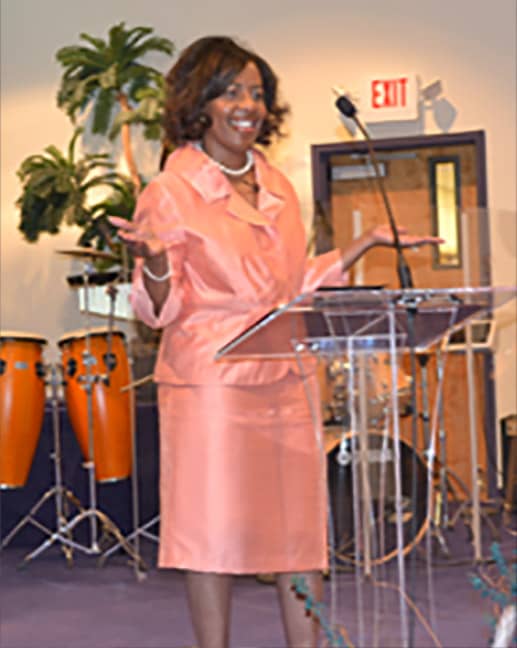 First Lady Deloris Curlee
Mrs. Deloris I. Curlee is a native of Columbia, South Carolina. She serves alongside her husband and Pastor at Word Alive Church. She was educated through the Richland County Public School system. She became born again at a very early age while attending a Christian Bible Camp. She always long for the things of God, and God in His all wise providence ordered her steps that her thirsts and longing would be fulfilled. After completing high school she graduated from Rutledge College, Columbia, S.C. She later married her husband and Man of God and began to witness God adding more unto the plans and purposes He had for her life in serving the Body of Christ. She is the anointed thread that God used to establish the Word Alive Children's Ministry and the Administrative Excellence of Word Alive Church. She shares the Word of God with simplicity and doctrinal soundness as well as ministers to the heart and hurt of females, saved as well as unsaved. She holds in high esteem the home as she continues to pour wisdom and love in the lives of her adult children. Her wisdom and love for new believers that come into the Kingdom of God causes her to courageously ensure that the ministry of Word Alive Church always remain focus and sensitive in aiding these individuals with the proper tools to cause them to grow up into maturity in the Word and Faith. She is married to Norman E. Curlee, and they are the proud parents of four wonderful children.